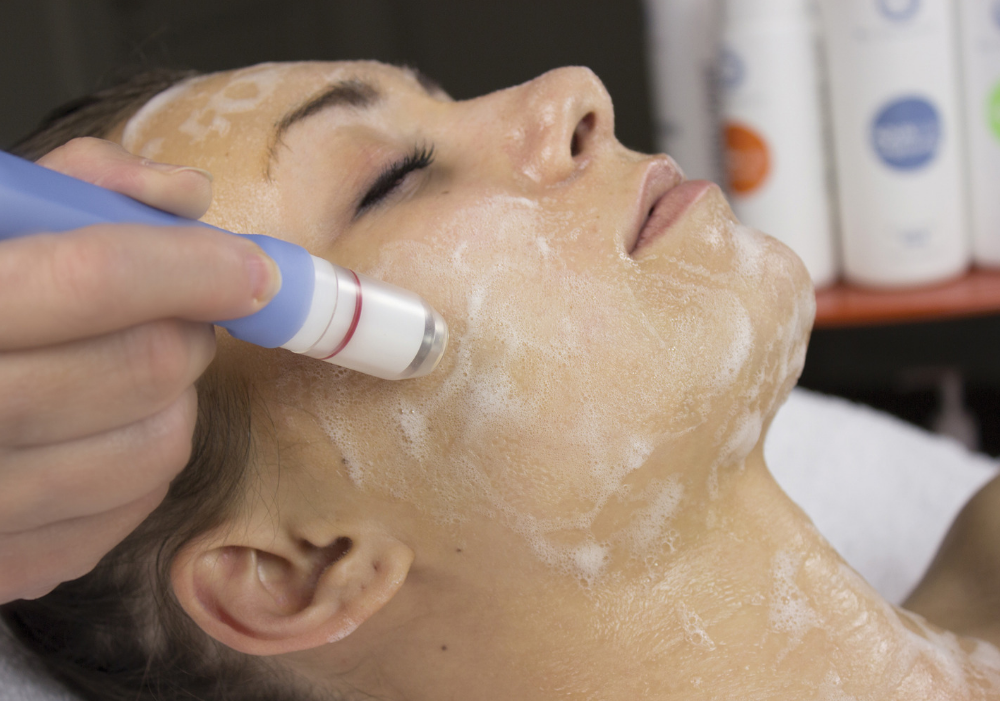 Microdermabrasion Machines
Microdermabrasion remains one of the most popular non-surgical aesthetic treatments and forms an integral part of any successful salon, spa or clinic treatment menu.
Professional microdermabrasion equipment works to remove the stratum corneum (outer layer of skin) through an intensive crystal or diamond-tip abrasion methods.
Call AU
1300 655 013

, NZ

0800 398 749


or click here for a free, no obligation quote
The Global Beauty Group
Client Experiences
Hi-tech rejuvenation equipment for skin professionals
The following features are essential for a modern microdermabrasion machine to ensure clinicians are delivering efficacious and confident microdermabrasion services.
A system that incorporates a crystal-free diamond tip handpiece
Integrated jets that emit cooling, hydrating skin-corrective formulas to offer simultaneous intensive skin hydration and exfoliation
Adjustable abrasion levels means a tailored exfoliation experience for clients of all skin types
Ultra-quiet operation enables a calming and relaxing treatment experience in any salon, spa or clinic environment
A lightweight, portable body that requires minimal power and has a 'cost of goods per service' that is half that of traditional microdermabrasion
The Most In-Demand Facial Service 
Did you know that microdermabrasion remains one of the most popular 'walk in, walk out' cosmetic procedures today, despite the technology having being around for over 30 years? The reason being that it simply works—and yields psychologically satisfying results for the client with both its instantaneous results, and cumulative treatment benefits.
Microdermabrasion is just getting better and better as new innovations such as a hydrodermabrasion surface on the market. Hydrodermabrasion machines combine ultra-thorough crystal-free exfoliation with the added benefit of intensive hydration delivered through strategic jets in the handpiece. This advanced method produces brighter skin corrective results and is a suitable treatment for even sensitive skin types.
Profit Boosting Technology
Microdermabrasion machines form an integral part of every leading salon, clinic and spa as it's a hugely popular pathway for consumers looking to take their first steps into the fast-growing field of non-surgical cosmetic procedures.
Although you can certainly sell microdermabrasion as a single treatment, for optimum results a course of treatments is generally recommended—making microdermabrasion a fantastic treatment packaging opportunity.
Packaging treatments not only ensures repeat business for you, but also provides good value for money for the customer, as packages are typically offered at a discounted or special price.
Beauty Equipment Sales and Financing
Please also view our Sales and Financing options for a solution that works for your salon, or call our team of experts now on AU 1300 655 013 or NZ 0800 398 749 and let us help tailor a custom made solution to suit your individual business and budget.

The Global Beauty Group Best Price and Quality Guarantee
Experience our fully comprehensive and personalised customer service and see for yourself why The Global Beauty Group is Australia's premier aesthetic beauty equipment supplier.
Call us now for a free, No obligation quote on AU 1300 655 013, NZ 0800 398 749